Full kitchen
LCD T.V monitor
Refrigerator
Air conditioner
Microwave
Desk

Lobby lounge
Fitness centre
Business centre
Multi-restaurant
Car parking

Opening Date : July / 2003
Rooms : 250 , Floor : 15
Address : 32, Uljiro-6Ga,
Jung-Gu, Seoul
Tel : 82-2-2269-4600

Dongdaemun is very popular to foreign visitors for its phenomenal shopping, food and aesthetics.

2Fl. To 15Fl.

Residence

£± FL.

Front desk & Restaurant

B£±

Laundry Rm., Fitness center,
Vendor Machines

B2

Parking lot

¡¸Uljiro Co-op Residence was opened at Dongdaemun area in august, 2003.¡¹Brand new building with High-tech facilities.
---


Luxury one- studios(fully furnished). Each studio includes bed, desk, dining table, closet, cabinet and shoe storage for furniture; fridge, Air-conditioner, ceramic stove, hood for kitchen appliances and cyber system (including 15 inch Flat Screen Monitor and TV for an integrated internet system). In addition, it is possible to use 24 hour high speed internet by connecting personal PC.

There are 3 types of rooms. (Single, Double and Twin)

8,08pyuong / 84 Single, 83 Double, 83 Twin £©
Not too big! Not too small! Just perfect sized furnished rooms. Dining table, make-up table, fridge and etc. are provided in all room including built-in furniture functional interior with simple design creates a spacious and comfortable room. Storage space includes a shoe closet, food cabinet and closet. Customers are capable of simple cooking since knives, forks, spoons, cup & holder, mugs, plates, kettle, frying-pan and chopping board is provided for the kitchen.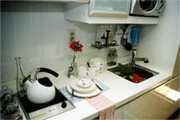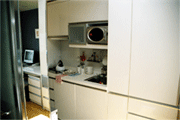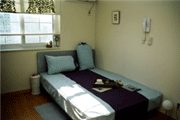 £¨16 pyuong£©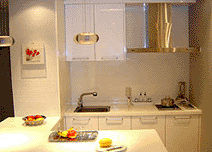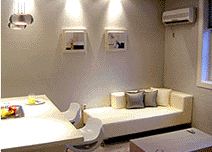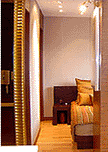 TV

Refrigerator

Air Conditioner

Fan

Video

Phone

Coffer Maker

Hot Pot

Water Purifier

Safe Lock

Mini Bar

Closet

Washing stand

Skin

Lotion

slipper

Pajamas

Electricity 220V

Transistor

Internet

Card Key

Resident's handbook£¨Japanese£©

News & Magazines£¨Japanese£©
TV£º50 free channels(NHK)£¯Fridge: Built-in type(in the kitchen)£¯Water purifier: in B1£¯Internet£ºAccessible (Rental PC: Fee)
Internet Fee: Short term£¨£±week max.£©Free, Long Term£¨27,500won / month£©£¯ Safe Box£ºNone. Please keep luxury good at the Front £¯Voltage£º220V£¯Transistor£ºNone. Japanese electronic product requests a transistor (ex.: using hair dryer brought from Japan) £¯Card Key / 1 (Free of Charge). For 2 or more cards 15,000won per card) / Others£º Can transform closet draw to a handy closet £¯2way usage desk for desk and table£¯Morning call service, bed making, Monthly magazines, making reservations, Taxi call service, Laundry rm., Fax and Printer at the Front.

¡ØPlease call Front for missing appliances and equips.
Separated Bath & Restroom

Separated Bath & Restroom

Bath Tub

Bidet

Hair Dryer

Towel£¨L£©

Towel£¨M£©

Towel (S£©

Soap

Soap

Conditioner

Shampoo & Conditioner combi.

Tooth Brush

Tooth Brush

Razor

Shower cab

Body Towel, Scrubbing Towel

Towel

Others: Towel and Soap is provided. Additional amenities are separately bought at the convenience store nearby or ought to be brought from Japan.

---


A restaurant "Mavie" is located next to the Front Desk on 1st Floor. Mavie serves gourmet styled American Breakfast, coffee, soft drinks, sandwiches and a selection of liquors at comfortable prices.
There is a Laundry room(equipped with laundry machine and dryer) and a Fitness center for light workouts in B1.
Multi-restaurant "Mavie"£¨1st Fl.£©
Service Hours£º£·am - 10pm(Rm. Service available)
£ª20% off for all residence (except SET Menus)
Coin Laundry Rm. (£Â£±)
Equipped with laundry machine, dryer, iron and iron stand.
Available 24 hours
Laundry machine£º1,000WON£¨500WON x 2£©per 1time use
Dryer: 1,500WON£¨500WON x 3£©
£ªDetergents are not provided
Fitness center£¨£Â£±£©
Light workouts such as running machine, stretching and cycling. Available 24 Hours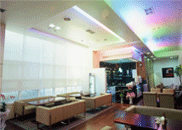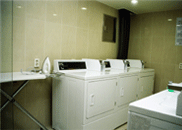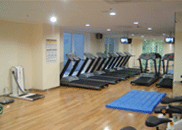 ---
---


1. Taxi

From Incheon Int`l airport - approx. 90 mins.
From Gimpo airport - approx. 70 mins.
From Express bus terminal - approx. 35 mins.
From COEX City Air terminal - approx. 30 mins.

2. Airport Limousine bus

| | |
| --- | --- |
| | Take no. 601 and get off at DongDaemun and Use a Taxi or Subway to Dongdaemun Stadium Stn. - approx. 110 mins. |

3. Subway

| | |
| --- | --- |
| | Exit 12 from Dongdaemun Stadium Stn. Line no.2 or 4, 3 mins. Walk to the CO-OP Residence |
| | |

Speaking of Dondaemun, it's a place with overwhelming passion and young spirit. Dongdaemun is a fashion town with 26 multi-complex
building selling a variety of fashion goods such as clothing, foot wares, bags, accessories, fabric, blankets, Korean traditional dresses and etc.
Opened day and night for throughout the year providing customers, merchants and traveler with shopping and all types of tasty food.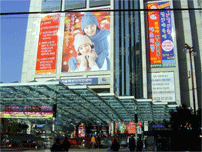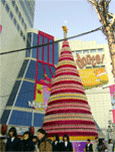 The closest subway station (Dondaemun stadium station with subway lines #2,4 and 5 intersection) is only 2 minute walk from the residence.
Located very close to Dongdaemun station(subway lines #1 and 4). And from these station to Chongno 5th St. Station(Line #1) and
Uljiro 4th St. Station(Lines # 2 & 5) there lies the Sleepless streets and a crowd of building of Dongdaemun.


All places are easily reachable using the subway!


' 2 stops to Myungdong, 3 stops to Namdaemun and 2 stops to Daehakro
Great multi-purposed entertaining sights are very near including shops, restaurants and aesthetics.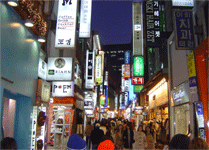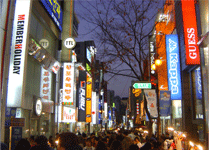 Can reach Hongik Univ., Shinchon, Ewha Woman's University students' street in just 15 minutes.
To visit the ancient tombs and historical sights including Deoksugung, Kyungbokgung, Jongak and Changdeokgung,
get off at City Hall and transfer at Uljiro 3rd street station.(only 4-5 stops)
Furthermore, visitors can go to 'Shindang' station by taking the opposite direction train(from City Hall). Shindangdong is very famouse for TTukbokki Town
(Traditional Korean dish of broiled spicy rice cakes)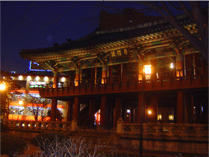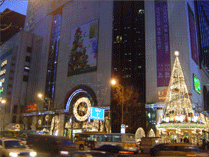 '2 stops to Chongro 3rd st. Station(close to Insadong "The Streets of Tradition").
3 stops to 'Gwanghwamun'(Donghwa Duty-free shop, Large bookstores, Arts gallery and etc.)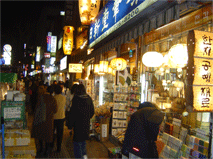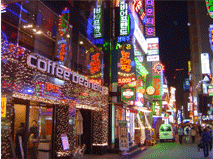 Neighborhood Information

Less than 10min. walk to the subway
Less than 10min. walk to the Bus stop
Less than 10min. walk to Airport Bus Limousine
Convenient Store within £µ£°m
Restaurants within £µ£°m
Convenient Hotel Location and road traveling

Transportations such as Bus, Yellow bus stops near the Co-op residence, there for it is very convenient to travel around the city.
For Airport Bus Limousine - The bus stops around Dongdaemun Complex-Market(near the Dondaemun subway Station for lines 1 & 4)
Customers without large amount of luggage could find Co-op residence by walking. For customers with some amount of luggage could ride on the bus
To Lotte Hotel or Shilla Hotel then take a cab or taxi to Co=op residence.
A convenient store is only 3 min. walk. There are various types of restaurants specializing in Kalbi(Traditional Korean Barbeque), Seolungtang, bibimbab, Kal-kuksu and bars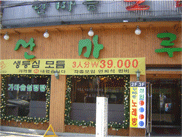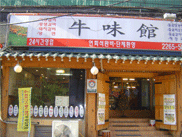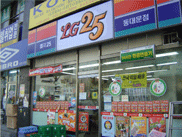 ---


15 days
1~3 months
4~5 months
6~12 months

Studio

1,366,400
1,998,200

/ êÅ

1,862,800

/ êÅ

1,732,800

/ êÅ

Studio Suite

2,732,800
3,996,400

/ êÅ

3,725,500

/ êÅ

3,465,600

/ êÅ